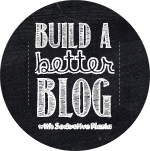 Lately I've been trying to find my "blog identity" and I've been scouring the internet for lovely pictures to create a colour story that feels more... me! I use Pinterest (it's super helpful, check out my board
here
) to pin a random snapshot of things I love! I pin clothes, food, infographics, photographs, typography, anything that inspires me.
Here's a collection of images that inspire me!
- I love the gold script with the wooden crates, the hard and soft is just adorable.
- Chalkboards always amaze me so I know they need to fit somewhere into my colour story.
- The feathers from this dream catcher are so perfectly whimsical and realistic, the rusty colour is my favourite!
- This black and white wedding dress is so super cute, I love the mixture of textures and simple black and white has always been my favourite.
- The caravan is so dreamy and romantic, I love the sunwashed look! (BTW, take a peek inside of it! sooo cute!)
- The colour story is all my own, it's a mix of story eight (found here) and a couple of new colours inspired by this board!!
I highly suggest you start a board on Pinterest and pin what inspires you, you'll be surprised to see a theme emerge! Shoot me a link if you decide to share your colour story!