Just stopping by to say you should probably head over here (or here, or here, or here) and link up with some lovely ladies and meet some new bloggers!


Link ups are a great way not only to get your name out in a wider circle, but to meet new bloggy friends! I'm no expert but I've found that blog link ups have boosted my stats incredibly!

Some people think that they'll link up their name, follow the hosts and bing bang boom - followers! Right?

Wrong. Blog link ups require a bit more work.

I like to post a comment on every blog I follow, comment on every Facebook page, and Tweet at every twitter. Sample posts are something like this: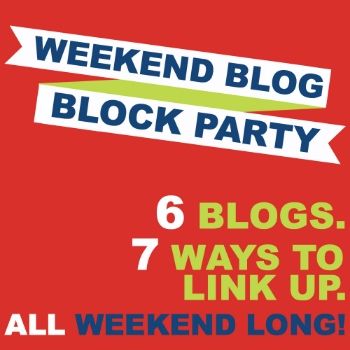 **It is a huge deal for me to follow bloggers that I really love their content, but that doesn't mean I descriminate because you don't have a custom made blog design or the highest quality photos. Quality beats flash any day!**


To anyone who has found me through the Weekend Blog Block Party, Hi! I'm Becky! It's wonderful to meet you! I'd love it if you'd shoot me a comment/message/tweet/carrier pigeon, I'd love to get to know you!!

Here are a couple of my favourite posts, look around, stay a while!