It's blog makeover time here at Seductive Mania, but this time I'm taking more of a slow step by step approach and sharing my process with you!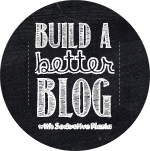 One of the hardest things for me to do, is to decide on a colour scheme! (Yes, colour. I'm Canadian so suck it!) I know I like blues and peach colours, but I also like mustard and cranberry. There are so many shades and varieties it can be overwhelming, so here are a couple of colour combos I came up with that may help you with your blog design!!
I love lots of white space, fun but closer to neutral colours and rich red undertones. I think my favourites would have to be six and eight. To use any of these colour schemes, right click to save the picture, open it in Photoshop (even paint would work!) And use the eyedropper tool to determine the exact colour code!
I would suggest using the top 3 colours in your header/sidebar, and the bottom two shades as your primary background colours!
I created all of these colour schemes using photoshop and this brilliant colour wheel tool. Try it for yourself!